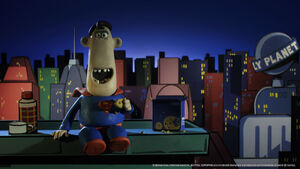 World's Funnest is a series of animated DC Nation shorts broadcast on Cartoon Network. The shorts feature clay figures animated to recordings of kids. The animation was directed by Rich Webber of Aardman Animations (Wallace and Gromit) and produced by John Woolley.
External links
Ad blocker interference detected!
Wikia is a free-to-use site that makes money from advertising. We have a modified experience for viewers using ad blockers

Wikia is not accessible if you've made further modifications. Remove the custom ad blocker rule(s) and the page will load as expected.