Ad blocker interference detected!
Wikia is a free-to-use site that makes money from advertising. We have a modified experience for viewers using ad blockers

Wikia is not accessible if you've made further modifications. Remove the custom ad blocker rule(s) and the page will load as expected.
Trinity is a comic book planned as a weekly publication for one year between 2008 and 2009.
Each issue featured a main story starring Superman, Wonder Woman, and Batman written by Kurt Busiek with art by Mark Bagley, and a backup story written by Busiek and Fabian Nicieza which was focused on other characters involved in the main plot.
| | | |
| --- | --- | --- |
| | | |
| #1 — June 4, 2008 | #2 — June 11, 2008 | #3 — June 18, 2008 |
| | | |
| --- | --- | --- |
| | | |
| #4 — June 25, 2008 | #5 — July 2, 2008 | #6 — July 9, 2008 |
| | | |
| --- | --- | --- |
| | | |
| #7 — July 16, 2008 | #8 — July 23, 2008 | #9 — July 30, 2008 |
| | | |
| --- | --- | --- |
| | | |
| #10 — August 6, 2008 | #11 — August 13, 2008 | #12 — August 20, 2008 |
| | | |
| --- | --- | --- |
| | | |
| #13 — August 27, 2008 | #14 — September 3, 2008 | #15 — September 10, 2008 |
| | | |
| --- | --- | --- |
| | | |
| #16 — September 17, 2008 | #17 — September 24, 2008 | #18 — October 1, 2008 |
| | | |
| --- | --- | --- |
| | | |
| #19 — October 8, 2008 | #20 — October 15, 2008 | #21 — October 22, 2008 |
| | | |
| --- | --- | --- |
| | | |
| #22 — October 29, 2008 | #23 — November 5, 2008 | #24 — November 12, 2008 |
| | | |
| --- | --- | --- |
| | | |
| #25 — November 19, 2008 | #26 — November 26, 2008 | #27 — December 3, 2008 |
| | | |
| --- | --- | --- |
| | | |
| #28 — December 10, 2008 | #29 — December 17, 2008 | #30 — December 24, 2008 |
| | | |
| --- | --- | --- |
| | | |
| #31 — December 31, 2008 | #32 — January 7, 2009 | #33 — January 14, 2009 |
| | | |
| --- | --- | --- |
| | | |
| #34 — January 21, 2009 | #35 — January 28, 2009 | #36 — February 4, 2009 |
| | | |
| --- | --- | --- |
| | | |
| #37 — February 11, 2009 | #38 — February 18, 2009 | #39 — February 25, 2009 |
| | | |
| --- | --- | --- |
| | | |
| #40 — March 4, 2009 | #41 — March 11, 2009 | #42 — March 18, 2009 |
| | | |
| --- | --- | --- |
| | | |
| #43 — March 25, 2009 | #44 — April 1, 2009 | #45 — April 8, 2009 |
| | | |
| --- | --- | --- |
| | | |
| #46 — April 15, 2009 | #47 — April 22, 2009 | #48 — April 29, 2009 |
| | | |
| --- | --- | --- |
| | | |
| #49 — May 6, 2009 | #50 — May 13, 2009 | #51 — May 20, 2009 |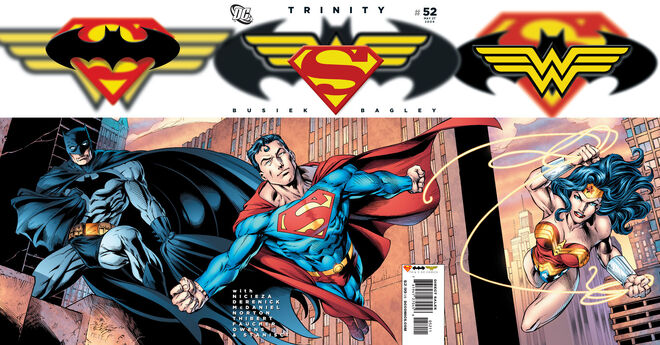 #52 — May 27, 2009