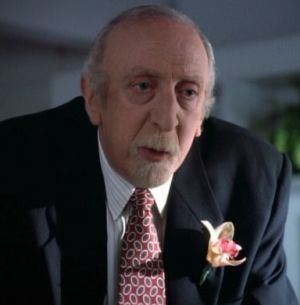 Tony Jay (1933-2006) was a British voice artist and occasional character actor known for his rich, generally villainous timbre. He recurred on Lois & Clark: The New Adventures of Superman as Luthor's villainous associate Nigel St. John. On Superman: The Animated Series, he voiced Lara's father Sul-Van in the pilot movie "The Last Son of Krypton."
Jay's numerous voice credits included Shere Khan on Talespin and in other projects, Frollo in The Hunchback of Notre Dame, Megabyte on ReBoot, Chairface Chippendale on The Tick, and the sardonic narrator of the video game The Bard's Tale.
Ad blocker interference detected!
Wikia is a free-to-use site that makes money from advertising. We have a modified experience for viewers using ad blockers

Wikia is not accessible if you've made further modifications. Remove the custom ad blocker rule(s) and the page will load as expected.