The Last Days of Krypton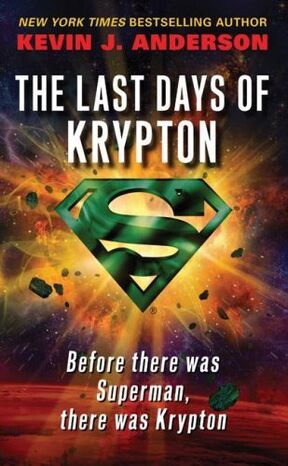 | | |
| --- | --- |
| Written by | Kevin J. Anderson |
| Illustrated by | James Jean (cover) |
| Published | 2007 |
| Length | 496 pages |
| ISBN | 978-0061340758 |
The Last Days of Krypton is a 2007 novel by Kevin J. Anderson, which chronicles the rise of General Zod, and Jor-El's history, up to the destruction of the planet Krypton. It merges elements of many disparate versions of the Superman mythos into one coherent story.
Characters
Locations
Ad blocker interference detected!
Wikia is a free-to-use site that makes money from advertising. We have a modified experience for viewers using ad blockers

Wikia is not accessible if you've made further modifications. Remove the custom ad blocker rule(s) and the page will load as expected.