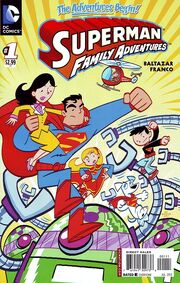 The Superman Family Adventures is a Superman comic book series, aimed at children and based on the previous DC artwork of Art Baltazar, including Tiny Titans and DC Super-Pets!. The series also seems to be in Continuity with those two other lines.
The series covers the adventures of Superman and his allies, particularly his Kryptonian family. The series also includes the character of Fuzzy the Krypto-Mouse, one of Lex Luthor's pets who absorbed some of Krypto's powers by accident and subsequently joined Superman's team.
Cast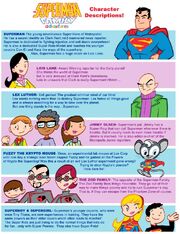 Covers
Extras
Ad blocker interference detected!
Wikia is a free-to-use site that makes money from advertising. We have a modified experience for viewers using ad blockers

Wikia is not accessible if you've made further modifications. Remove the custom ad blocker rule(s) and the page will load as expected.