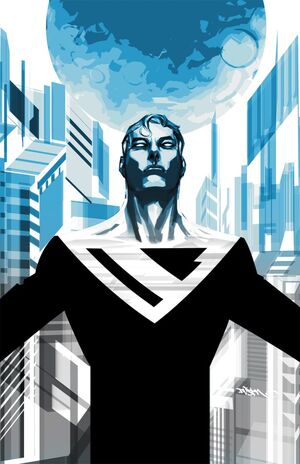 Superman Beyond is an ongoing digital comic series, also published as a digest in hard copy format. It stars Superman in a future timeline. The series was preceded by a one-shot published as a spin-off of the Superman/Batman Annual #4 (2010) in which Terry McGinnis (the Batman of the future) teamed up with Superman.
The one-shot was written by Tom Defalco with art by Ron Frenz and Sal Buscema. The cover is by Dustin Nguyen with a variant by Frenz and Buscema.
The ongoing series began publication in 2012 written by JT Krul with pencils by Howard Porter and inks by John Livesay.