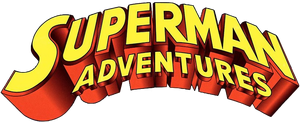 Superman Adventures is a comic book series that was published from November 1996 to April 2002. It was set in the universe established in Superman: The Animated Series, and shared a continuity with Adventures in the DC Universe, Batman Adventures, Justice League Adventures, and the first volume of Batman Beyond (which took place in the future). The series ran for 66 issues, plus one Annual and one Special.
Ad blocker interference detected!
Wikia is a free-to-use site that makes money from advertising. We have a modified experience for viewers using ad blockers

Wikia is not accessible if you've made further modifications. Remove the custom ad blocker rule(s) and the page will load as expected.