Superman (Kingdom Come)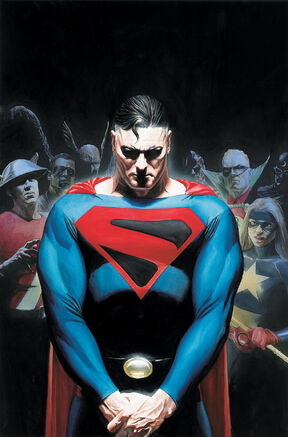 Superman is the name of a version of Superman from a possible future continuity, as seen in Kingdom Come and The Kingdom. His backstory is the same as the Modern Age version of the character, but he's grown much older and become more powerful, but also more jaded since the events of the present day DC Universe.
Appearances
Ad blocker interference detected!
Wikia is a free-to-use site that makes money from advertising. We have a modified experience for viewers using ad blockers

Wikia is not accessible if you've made further modifications. Remove the custom ad blocker rule(s) and the page will load as expected.