Supergirl (Linda Danvers)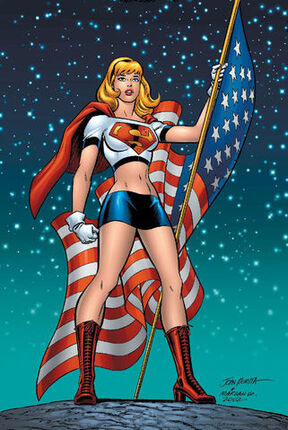 | | |
| --- | --- |
| Debut | Supergirl Vol 4 #1 (September, 1996) |
| Created by | Peter David; Gary Frank |
| Portrayed by | see In other media |
Linda Danvers is apparently a normal human girl, who is in actuality the secret identity of Supergirl.
Pre-Crisis
Kara Zor-El, upon landing on Earth, took the name Linda Lee, as her human identity. She wore a wig as Linda. ("The Supergirl from Krypton!")
When Linda was adopted from the Midvale Orphanage by the Danvers family, she took on their last name, becoming 'Linda Danvers.
Post-Crisis
This Linda Danvers was a real human girl. Her life was saved by Supergirl, who merged with her to save her life. (Supergirl (1996))