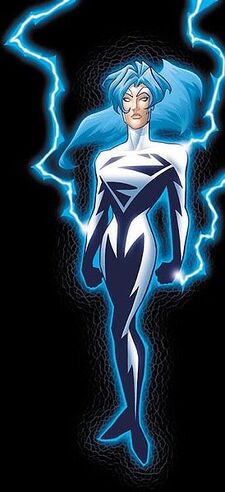 Strange Visitor is a superhero who has Superman's former electrical powers and wears his containment suit as well. She is Clark Kent's childhood friend Sharon Vance, secretly merged with the entity known as Kismet. The identity of Strange Visitor is an amalgam of the two personalities, with something extra as well.
Ad blocker interference detected!
Wikia is a free-to-use site that makes money from advertising. We have a modified experience for viewers using ad blockers

Wikia is not accessible if you've made further modifications. Remove the custom ad blocker rule(s) and the page will load as expected.