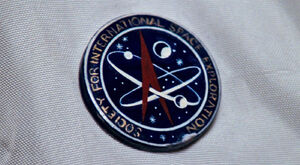 The Society for International Space Exploration (SISE) is an agency consisting of American astronauts and Soviet cosmonauts.
In Superman II, a SISE moon mission is in its 45th day when the crew of the Artemis II is attacked by General Zod, Ursa and Non. While in contact with mission control, lunar module pilot Nate reports the appearance of an unidentified flying object. Outside the lander, Andy and Boris are attacked and killed by the Kryptonians.

Ad blocker interference detected!
Wikia is a free-to-use site that makes money from advertising. We have a modified experience for viewers using ad blockers

Wikia is not accessible if you've made further modifications. Remove the custom ad blocker rule(s) and the page will load as expected.