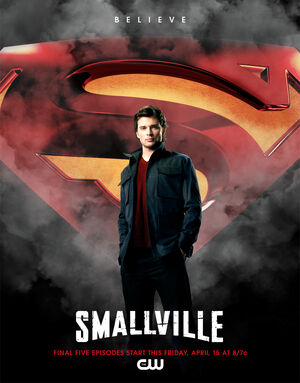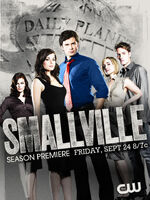 Smallville, season 10 is the tenth and final season of the television series, Smallville. The main villain of this season is Darkseid, who is manipulating the minds of the people, trying to make them fear one another as well as their heroes.
Chloe Sullivan will not return as a cast member, but is a recurring guest-star. This season will also break the guiness world record for Longest Consecutively Running American Sci-Fi Television Series.
Finale
The series finale will be a 2-part special which will see Clark Kent don the Superman costume on the show. Allison Mack will return as Chloe Sullivan for the finale, and Laura Vandevoort will return as Kara Zor-El/Supergirl.
Cast
Villains