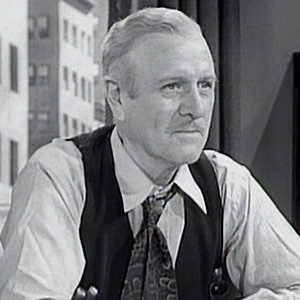 Pierre Watkin (December 29, 1889-February 3, 1960) was a film and TV character actor who specialized in distinguished authority figures, such as district attorneys, physicians, or wealthy fathers. He played Perry White in the film serials Superman and Atom Man vs. Superman.
Watkin also appeared in multiple episodes of Adventures of Superman on TV, playing a different character each time. He was usually cast in his stock specialty, as officials or prosperous types, but he did play one of the eccentric modern-day knights who give Superman trouble in "The Last Knight."
Watkin's career, which spanned nearly twenty five years, included such notable films as Stage Door (as the wealthy Mr. Wright), Mr. Smith Goes to Washington (Senator Barnes), and Pal Joey.
Superman filmography
Edit