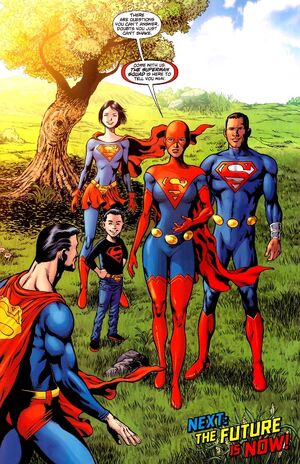 Ming was a superhero, a future heir to Superman's legacy. While she has no direct connection to Superman or his legacy, but when she received her super powers, she was inspired by Superman to follow in his footsteps. She's a member of the Superman Squad. ("Grounded")
Ad blocker interference detected!
Wikia is a free-to-use site that makes money from advertising. We have a modified experience for viewers using ad blockers

Wikia is not accessible if you've made further modifications. Remove the custom ad blocker rule(s) and the page will load as expected.