Ad blocker interference detected!
Wikia is a free-to-use site that makes money from advertising. We have a modified experience for viewers using ad blockers

Wikia is not accessible if you've made further modifications. Remove the custom ad blocker rule(s) and the page will load as expected.
Metropolis S.C.U. (mini-series)
November 1994 — February 1995

Writers
Cindy Goff
Artists
Pete Krause, Jose Marzan Jr
Comic Book Story Arcs
← previous

next →

Metropolis S.C.U. is a 4-part mini-series about Metropolis's Special Crimes Unit first published in 1994.
Metropolis S.C.U. #1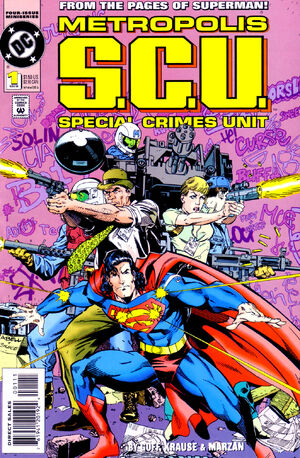 Date: November 1994
Written by Cindy Goff
Pencils: Pete Krause
Inks: Jose Marzan Jr
Colors: Ray Murtaugh
Cover by Dusty Abell, Jackson Guice
Metropolis S.C.U. #2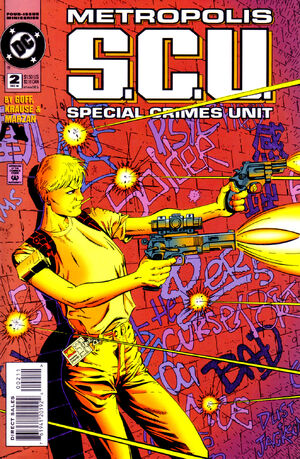 Date: December 1994
Written by Cindy Goff
Pencils: Pete Krause
Inks: Jose Marzan Jr
Colors: Ray Murtaugh
Cover by Dusty Abell, Jackson Guice
Metropolis S.C.U. #3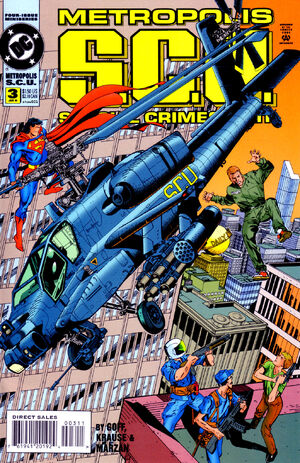 Date: January 1995
Written by Cindy Goff
Pencils: Pete Krause
Inks: Jose Marzan Jr
Colors: Ray Murtaugh
Cover by Dusty Abell, Jackson Guice
Metropolis S.C.U. #4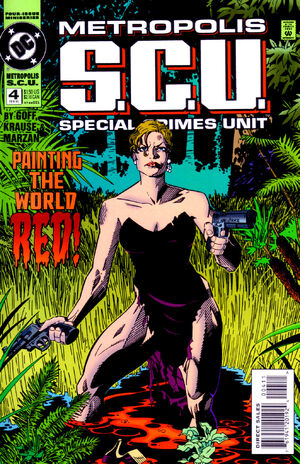 Date: February 1995
Written by Cindy Goff
Pencils: Pete Krause
Inks: Jose Marzan Jr
Colors: Ray Murtaugh
Cover by Dusty Abell, Jackson Guice