Mechanikat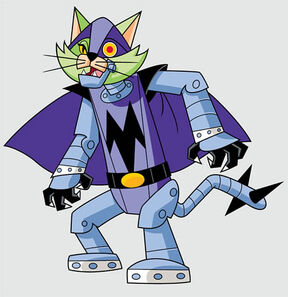 Statistics

Classification
Feline Cyborg
Mechanikat is a feline supervillain, and one of Krypto's main antagonists. He appears in the television series Krypto the Superdog.
He's a mad scientist who's frequently trying to conquer the Earth. He makes use of Kryptonite to power his machines and also to repel Krypto.
Rumor is that he was based on Metallo.