Last Son of Krypton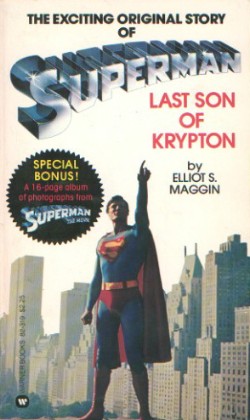 | | |
| --- | --- |
| Written by | Eliott S! Maggin |
| Published | 1978 |
| Length | 238 pages |
| ISBN | 978-0848801182 |
Last Son of Krypton is the first Superman novel by Eliott S. Maggin. It characterizes both Superman and Lex Luthor, revealing biographical information about both.
Luthor and Superman must also team up to defeat a more menacing foe: Towbee, a clown from outer space.
Ad blocker interference detected!
Wikia is a free-to-use site that makes money from advertising. We have a modified experience for viewers using ad blockers

Wikia is not accessible if you've made further modifications. Remove the custom ad blocker rule(s) and the page will load as expected.