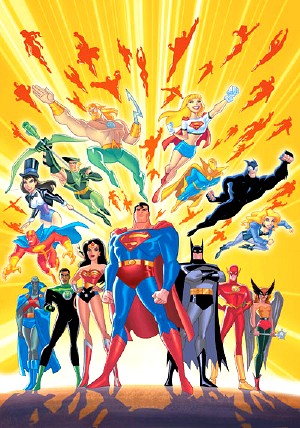 Justice League, later known as Justice League Unlimited, was a recent animated TV series featuring the Justice League of America, including Superman, Batman, Wonder Woman and Supergirl, with a whole roster of other heroes.
The first seasons featured a focused group of heroes, whereas the later seasons added "Unlimited" to the title of the show, and included a much wider selection of superheroes from across the DC Universe.
Ad blocker interference detected!
Wikia is a free-to-use site that makes money from advertising. We have a modified experience for viewers using ad blockers

Wikia is not accessible if you've made further modifications. Remove the custom ad blocker rule(s) and the page will load as expected.