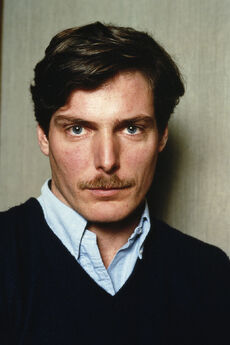 Christopher Reeve (September 25, 1952 – October 10, 2004) portrayed Superman/Clark Kent in Superman: The Movie, Superman II, Superman III and Superman IV: The Quest for Peace. He also portrayed Dr. Swann on Smallville, season 2.
He was a guest star of "The Muppet Show" in 1980 and "Sesame Street" in 2000.  
Trivia
Reeve attended Juilliard with Kevin Conroy the actor who voiced Batman in the DCAU
Ad blocker interference detected!
Wikia is a free-to-use site that makes money from advertising. We have a modified experience for viewers using ad blockers

Wikia is not accessible if you've made further modifications. Remove the custom ad blocker rule(s) and the page will load as expected.